Art Restoration
Whether a timeless masterpiece or sentimental treasure, your valued art piece will be restored with authentic artistry and skillful repair. The typical process includes:
Cleaning: This may be the accumulation of dirt over the surface of the painting or the natural discolouring of the varnish over many years, or most commonly both of these factors.
Repairs: Tears, splits, holes and punctures in the canvas.

Relining: Necessary when the canvas is severely damaged and is a way of strengthening the original canvas as this often becomes brittle with age.
Retouching: Chips, scratches and lost areas on the painted surface. This could be accidental or the result of vandalism, but usually it is an extreme drying-out of the oils and a subsequent breaking down of the bond between paint and canvas.
The painting below is an excellent example, by virtue of its substantial size (4' x 5') and the extent of damage, of how important it can be for the restorer to understand the original artist's vision in order to re-create it.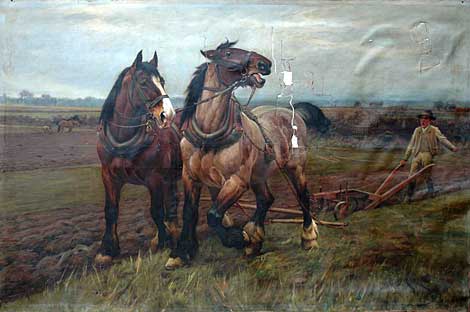 This artwork had been stored for at least 60 years and was badly damaged. The canvas at the torn edge had shrunk and fairly large areas of canvas were missing.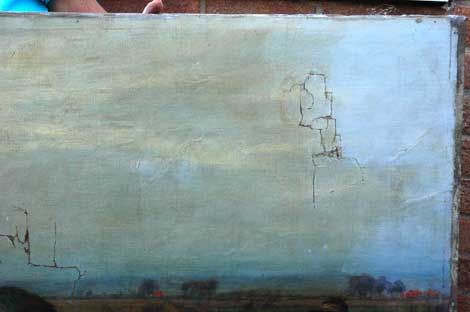 It was first cleaned on the back and fixed to new canvas using patches from the discarded borders to patch wherever possible.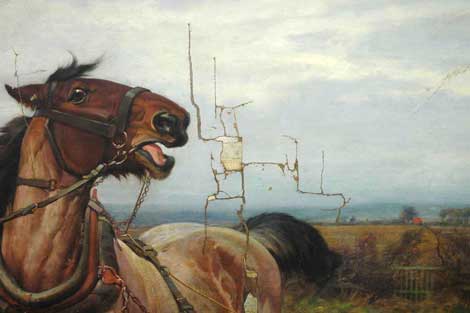 Once fully cleaned, missing areas were filled and re-painted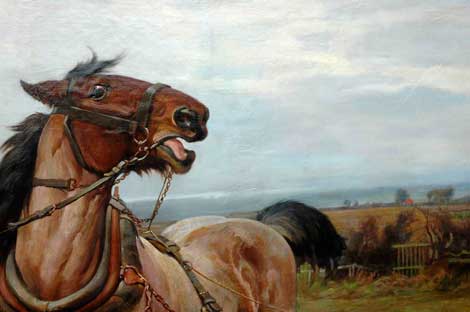 A close look at the some of the repaired areas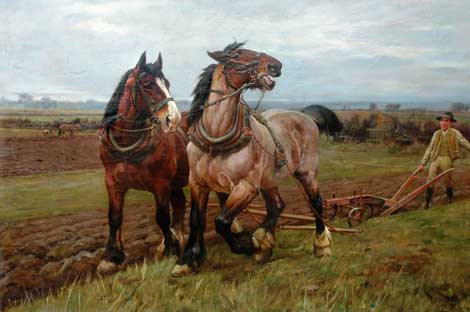 Fully restored to it's original grandeur